Welcome to the Pharma Nord Thailand product site. Here you will find a list of all our products and supplements. To help you find the right supplements for you use the filtering system below or simply browse through the list. All of our dietary supplements and food supplements are produced under strict Danish production regulations and all products are approved by the Food and Drug Association in Thailand. If you have any questions regarding any of our supplements you are more than welcome to contact one of our product specialists. You can find our contact information here
You can also find additional products on the international web shop of Pharma Nord: shop.pharmanord.eu/th
Do you have a promotion code?
---
Why choose supplements from Pharma Nord Thailand?
Choosing the right supplements brand can be confusing. It is important to choose products that are safe, natural and contain active ingredients, otherwise why bother? Not all supplements brands are equal which is why we outline 5 reasons to make Pharma Nord Thailand your go-to supplements brand.
1. We manufacture our own tablets and capsules for our supplements
Each and every tablet and capsule has been made under the watchful eye of Pharma
Nord, meaning we know exactly what goes into our dietary supplements and that you get what
you pay for. While some supplement brands use subcontractors, Pharma Nord Thailand has a dedicated manufacturing facility in Denmark to guarantee high quality, every time.
2. Laboratory checks raw materials and finished goods
The quality of raw materials can vary greatly and the only way to guarantee consistency
is through meticulous analysis in Pharma Nord's own laboratory. Checks also ensure that
the finished supplements contain the exact amount of active ingredients. The release
of a single product requires filling in as many as 400 documents!
3. Manufacture all supplements to pharmaceutical standards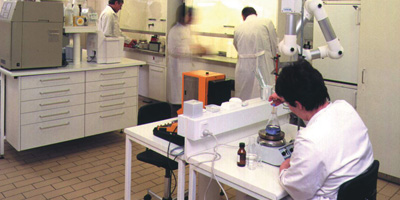 Medical drugs are typically subject to greater scrutiny and tighter controls than food supplements. Pharma Nord manufactures all their products to the highest pharmaceutical standards. Due to their quality, Pharma Nord supplements list as medical drugs in some European countries.
4. Supported by scientific evidence
Scientific studies involving Pharma Nord preparations have been published in a wide
range of esteemed medical journals. Pharma Nord's focus on bio-availability and quality mean it's food supplements identify as the gold standard by researchers worldwide.
5. Pharma Nord deliver real therapeutic benefit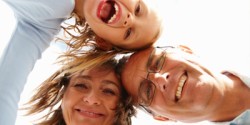 Pharma Nord is of the opinion that dietary supplements are justified if the consumer can actually obtain a health-promoting effect. Due to this they base their products on real
world evidence to document their beneficial properties.