Make sure you don't waste your money: Only one Q10 product passed the test
Do you ever wonder if the Q10 product you are using is in fact absorbed in your body? You should. A new study on Q10 and its absorption abilities shows a surprising result. In the article below you can find out which product performed best.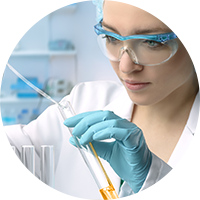 Why is it so many people buy Q10 products without even knowing if the body will actually absorb it? A recent study which compared 6 different Q10 products and their bio-availabilities surprisingly showed that only one of the products had a high level of bio-availability. The remaining 5 products failed and one product was not absorbed at all.
If this study represents the differences in quality for Q10 products consumers worldwide could be waisting their money on Q10 products that do not work.
Danish test winner
In the study, which is published in the journal Nutrition, the researchers tested a 100mg Q10 dose from 6 different Q10 products. The test was conducted using 14 healthy people and aimed at showing how good or how bad the different products were absorbed in the body. After taking each dose participants had to wait 4 weeks before getting another product. Only one product got top scores - Q10 from Danish Pharma Nord

Absorption twice as good
Q10 from Pharma Nord contains coenzyme Q10 of medical standards in a unique and custom-made soy oil. It turned out that this combination made absorption twice as high as the runner up product and at least 3 times better that the remaining 4 products. The study was conducted by one of the world's leading Q10 researchers, Professor Placido Navas from Pablo de Olivide University in Seville, Spain.
Well suited for research
It is not the first time that Q10 from Pharma Nord does well in a bio-availability study. In fact, it is the best documented Q10 product in terms of bio-availability and safety and this is exactly the reason why Q10 from Pharma Nord was used in the two most groundbreaking and extensive Q10 studies ever conducted - the Q-Symbio (Journal of the American College of Cardiology, Heart Failure, 2014) and the Kisel-10 research (International Journal of Cardiology, 2013)
Q10 should be treated in a specific way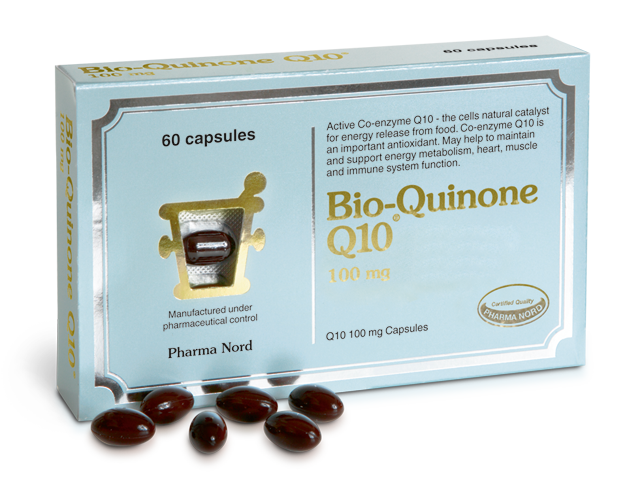 By nature, Coenzyme Q10 is difficult for the body to absorb. The Q10 molecules tend to clump together and form large, indigestible crystals that cannot penetrate the intestinal wall into the bloodstream. Pharma Nord has developed a unique production method where coenzyme Q10 is mixed with two soy oils with different melting points. Next, the Q10 oil blends are exposed to special heat treatment that changes the surface of the crystals. This causes the crystals to dissolve completely when they come into digestion. The individual Q10 molecules can now pass freely through the intestinal wall and into the bloodstream.