Study Shows Seniors Experience Improved Quality of Life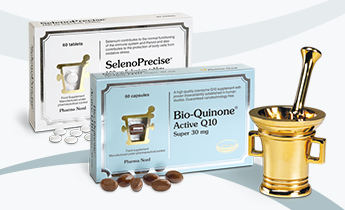 A large clinical trial from Sweden, headed by Associate Professor of Cardiology Urban Alehagen, shows that supplementation can improve both quality of life and life expectancy. The Swedish study has attracted attention because it is the first time that researchers have supplemented Selenium and CoQ10 to healthy elderly people of both genders for a four-year period. In the study, 222 seniors received CoQ10 and Selenium, and 221 were given corresponding placebos tablets and capsules. After 4 years, the results from the clinical trial displayed a significant statistical difference between elderly people in the active group and in the placebo group. The active group receiving Selenium and CoQ10 experienced a better quality of life.

KiSel-10, as the study was called, was double-blind, meaning that neither the subjects nor the researchers knew who received active supplements and who received placebo pills. Study results have been published in the scientific journal International Journal of Cardiology. The cardiologists from The University Hospital in Linkoeping who conducted the study wanted to examine the impact of supplementation with Selenium and CoQ10 on the life expectancy and health of elderly people. The researchers chose to study the combination of selenium and CoQ10 because more than 1,400 scientific papers had previously been released on these substances separately in relation to heart disease. It has also been established that the body's natural production of and therefore the availability of CoQ10 decreases with age and that selenium levels are less than optimal in the elderly population as a whole.